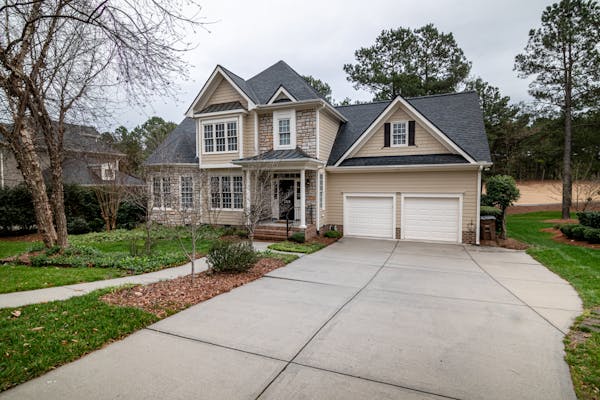 Comparing Top FHA Lenders: Finding the Perfect Match for Your Needs
Introduction:
The Federal Housing Administration (FHA) has played a crucial role in making homeownership more accessible for millions of Americans. As an agency under the U.S. Department of Housing and Urban Development (HUD), the FHA provides mortgage insurance on loans made by approved lenders. This insurance enables lenders to offer favorable terms and lower down payment requirements, making it easier for first-time homebuyers and those with lower credit scores to achieve their homeownership dreams.
With numerous FHA lenders operating in the United States, it's essential to compare their offerings to find the right fit for your needs. In this article, we will explore some of the top FHA lenders in the USA, analyzing their key features, customer satisfaction, loan terms, and more. By understanding the nuances of each lender, you can make an informed decision and secure a mortgage that aligns with your financial goals.
Quicken Loans:
Quicken Loans, now known as Rocket Mortgage, has emerged as a leading online mortgage lender in recent years. Their user-friendly interface and digital processes have attracted a large customer base. Quicken Loans offers a wide range of FHA loan options, including fixed-rate mortgages, adjustable-rate mortgages, and refinancing solutions. They emphasize a fast and streamlined application process, backed by robust customer support.
Wells Fargo:
As one of the largest banks in the United States, Wells Fargo provides FHA loans with competitive interest rates and flexible terms. With a widespread presence across the country, Wells Fargo offers convenience for borrowers who prefer face-to-face interactions. They have a variety of mortgage products, including FHA loans, catering to borrowers with different financial profiles.
Bank of America:
Bank of America is another major player in the mortgage lending space, offering FHA loans to qualified borrowers. They provide an array of resources, tools, and educational materials to guide borrowers through the mortgage process. Bank of America's broad reach and comprehensive services make them a popular choice for those seeking FHA loans.
U.S. Bank:
U.S. Bank is renowned for its commitment to customer service and reliability. They offer FHA loans with competitive rates and down payment options, along with various specialized programs to assist first-time homebuyers. U.S. Bank's strong reputation and community-focused approach make them an attractive choice for prospective homeowners.
Guaranteed Rate:
Guaranteed Rate is a direct-to-consumer mortgage lender that has gained recognition for its online platform and efficient loan processes. They provide a wide range of FHA loan options, including fixed-rate and adjustable-rate mortgages. Guaranteed Rate's focus on cutting-edge technology and personalized customer service sets them apart from traditional lenders.
Veterans United Home Loans:
While primarily known for their VA loans, Veterans United Home Loans also offers FHA loans to eligible borrowers. They specialize in serving military members, veterans, and their families, providing expert guidance throughout the mortgage process. Veterans United's dedication to supporting those who have served their country makes them a trusted choice for FHA loans.
NBKC Bank:
NBKC Bank is a digital bank that offers FHA loans with competitive rates and a streamlined application process. They prioritize transparency and simplicity, ensuring borrowers have a hassle-free experience. NBKC Bank's commitment to providing a seamless digital mortgage process makes them an attractive option for tech-savvy borrowers.
Conclusion:
Choosing the right FHA lender is crucial for obtaining a mortgage that aligns with your needs and financial goals. Each of the top FHA lenders mentioned in this article brings unique features and advantages to the table. It's essential to evaluate factors such as interest rates, loan terms, customer satisfaction, and overall reputation to make an informed decision.
Remember to thoroughly research and compare multiple lenders, obtaining loan estimates and seeking pre-approval to determine the best fit. While this article provides an overview of top FHA lenders in the USA, the mortgage industry is ever-evolving, and new players may emerge. Stay informed, consult with professionals, and choose the lender that offers the most favorable terms for your specific requirements. With the right FHA lender, you can take significant strides toward fulfilling your homeownership aspirations.